Cro services in
Kidney (CKD/DKD/AKI)
We offer a wide range of high-end preclinical models of kidney disease for profiling drug effects in chronic kidney disease (CKD), diabetic kidney disease (DKD) and acute kidney injury (AKI).
Why Gubra?
Expert scientific guidance within kidney diseases

Wide range of translational models

Tailored study design and rapid initiation

AI-assisted quantification of endpoints

Combination of pharmacology, histology and 3D imaging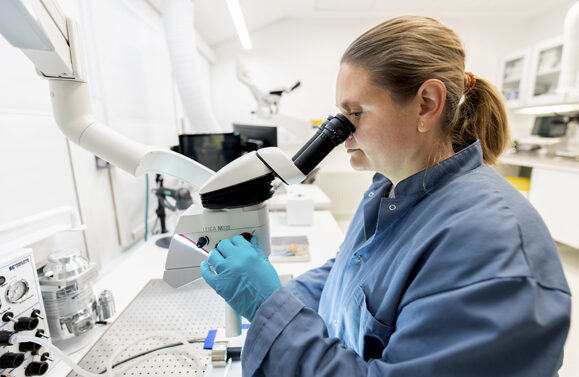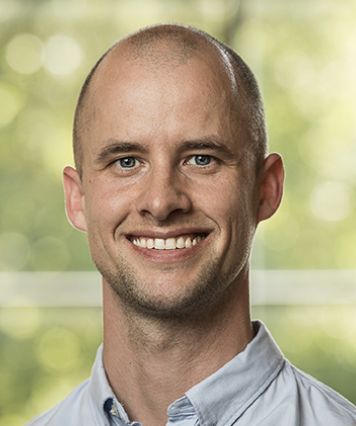 Consult with Michael Christensen
Principal Scientist, Scientific Sales
Get expert advice on choosing the right model for your project.
Explore our broad portfolio of preclinical kidney disease models
---
We offer advanced rodent models of kidney diseases to which we apply sophisticated surgeries, toxins or AAV-based techniques to accelerate kidney disease progression.  We apply clinical endpoints to enhance model translatability.
Kidney function assessment
Quantitative fibrosis scoring
Quantitative whole kidney imaging
Plasma & urine markers assessment
AI-assisted glomerulosclerosis scoring
Surgical expertise & know-how
Profile your preclinical drug candidate
Diabetic Kidney Disease (DKD) Models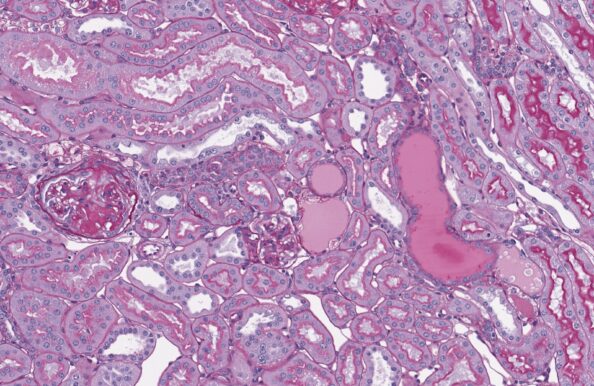 ReninAAV UNx db/db
Hypertension-accelerated DKD
Progressive albuminuria and glomerulosclerosis
AI-assisted glomerulosclerosis scoring
Standard-of-care (SoC) benchmarking
Suitable for monotherapy profiling and in combination with SoC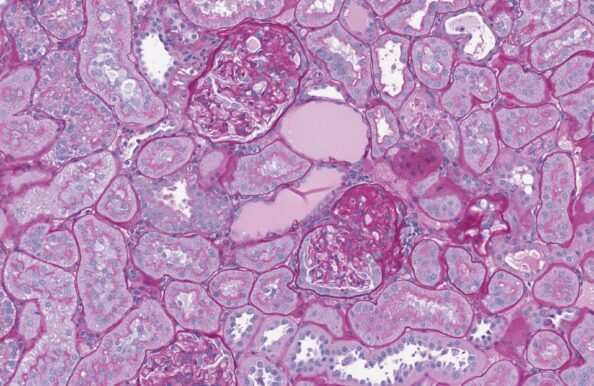 ZSF-1 rat
Genetic model of DKD
Metabolic syndrome
Progressive albuminuria and glomerulosclerosis
AI-assisted glomerulosclerosis scoring
Standard-of-care benchmarking
Suitable for monotherapy profiling and in combination with SoC
Profile your preclinical drug candidate
Chronic Kidney Disease (CKD) Models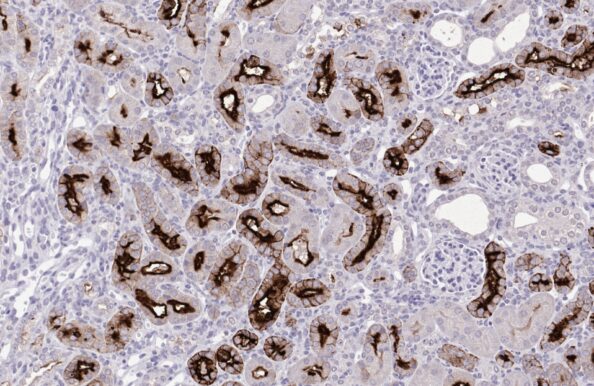 Unilateral ureteral obstruction (UUO)
Surgery-induced mouse model of CKD
Renal inflammation
Tubulointerstitial fibrosis
Short lead-in and study duration
Suitable for fast screening of drug therapeutic effects in CKD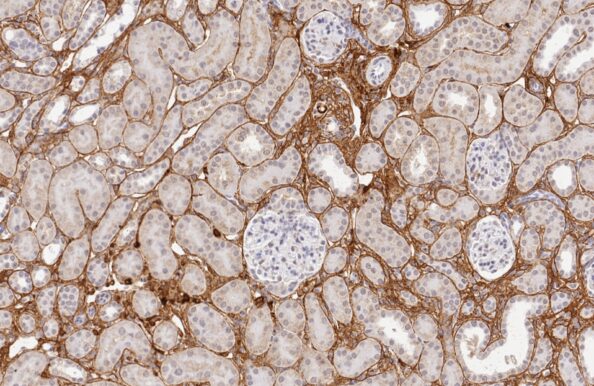 Adenine diet- induced (ADI) nephropathy
Diet-induced mouse model of CKD
Impaired kidney function (GFR)
Muscle wasting and anaemia
Anti-fibrotic drug efficacy
Suitable for profiling drug effects on GFR and renal fibrosis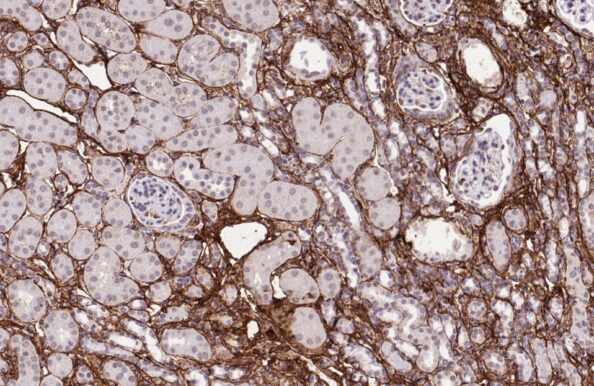 Unilateral ischemia reperfusion injury (uIRI)
Surgery-induced mouse model of CKD
Renal inflammation
Tubular injury and tubulointerstitial fibrosis
Suitable for anti-fibrotic drug efficacy testing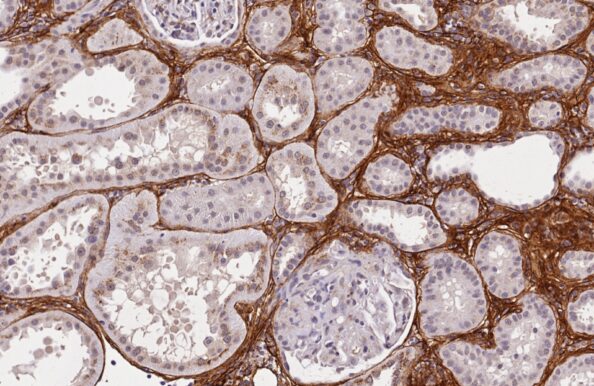 5/6 nephrectomy model of CKD
Industry-standard, surgery-induced rat model of CKD
Impaired kidney function (GFR)
Progressive albuminuria and glomerulosclerosis
AI-assisted glomerulosclerosis scoring
Tubulointerstitial fibrosis
Suitable for profiling drug effects on GFR and renal fibrosis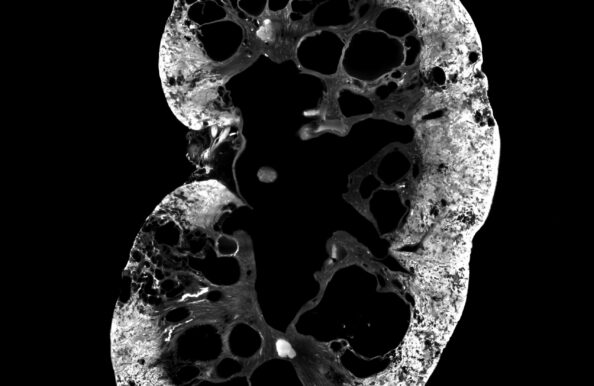 Polycystic Kidney Disease (PKD)
PCK rat with Pkhd1 gene mutation
Ongoing breeding of PCK rats
Progressive cyst formation and kidney enlargement
Evaluation of cyst formation using whole-kidney 3D imaging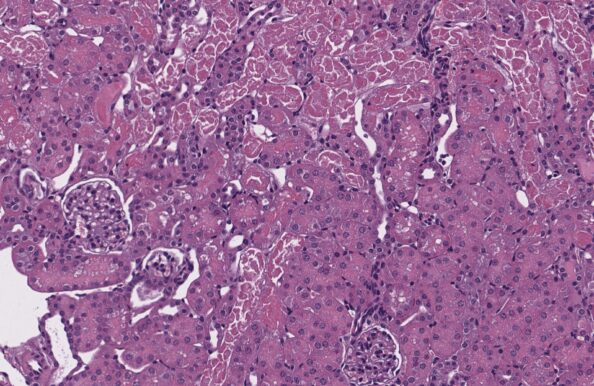 Acute Kidney Injury (AKI) model
Bilateral Ischemia Reperfusion Injury (bIRI)
Surgery-induced mouse model of AKI
Bilateral temporary obstruction of blood flow
Acute loss of renal function
Tubular necrosis, degeneration and dilation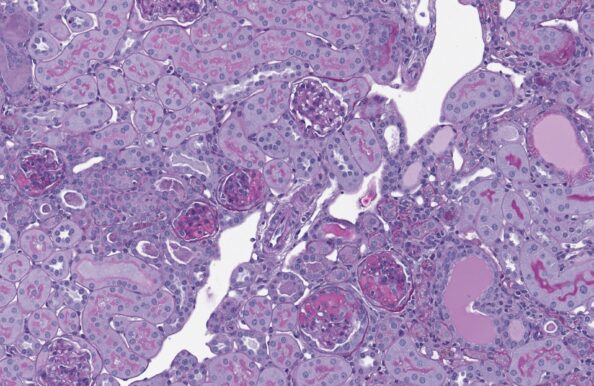 CKD​ model of Glomerulopathy
Anti-GBM glomerulonephritis
Nephrotoxicity-induced kidney injury model
Progressive albuminuria and glomerulosclerosis
AI-assisted glomerulosclerosis scoring
Tubulointerstitial fibrosis
Profiling glomeruloprotective drug effects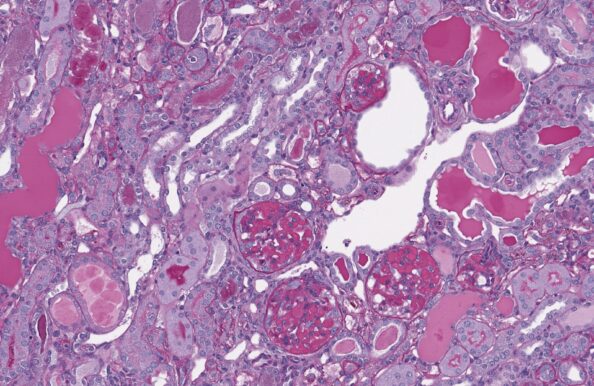 CKD​ model of Glomerulopathy
Adriamycin-induced nephropathy
Model of focal segmental glomerulosclerosis
AI-assisted glomerulosclerosis scoring
Advanced albuminuria​ and glomerulosclerosis
Tubulointerstitial fibrosis​
Profiling glomeruloprotective drug effects
For further information
Contact us
Gubra
Hørsholm Kongevej 11B
2970 Hørsholm
Denmark
+45 3152 ­2650