YES. WE WON! Gubra is awarded EY Entrepreneur of the Year 2020, Region Zealand for the 2nd year in a row.
The digital award ceremony took place 3rd December.   
The jury highlights "…the strong and passionate entrepreneur who is behind this year's regional winner on Zealand. At the same time, the company's ability to continuously grow both top and bottom line in a scientific and innovative area is praised".
The jury also praises "the strong gender distribution in the company and highlights the company's active efforts for at better climate through its own internal initiatives and donations of 10% of earnings for climate improvement purposes."
Credit goes to our amazing employees who are unstoppable – delivering high quality data and pioneering science. Even 2020 has proven another strong year for Gubra. We have revolutionized the way we work and our whole approach to the science we conduct.  
We are all set for the country finals on 21 January.
See the show where Gubra is announced winner of EY Entrepreneur of the Year, Region Zealand 2020 (Watch from 00.29.25)
Read the jury's opinion and reason for appointing Gubra as winner.
For more information
Please contact our co-founders Jacob Jelsing +45 3152 2652  jacob@gubra.dk or Niels Vrang  +45 3152 2651 niels@gubra.dk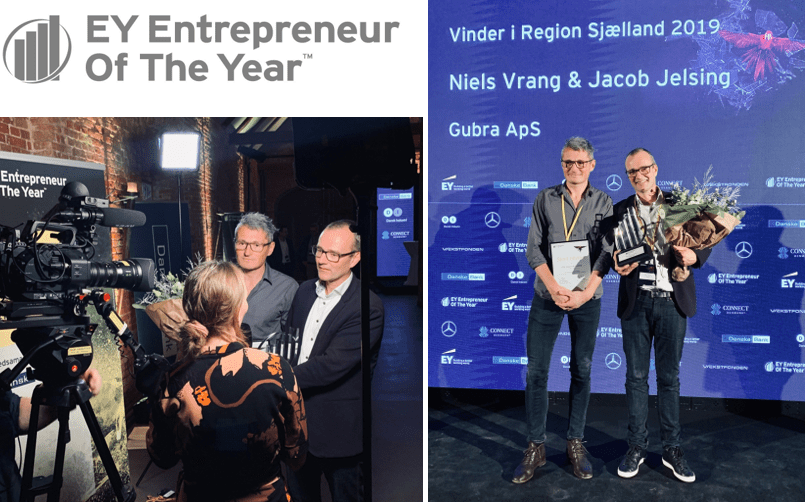 The pictures are from last year. The prize and the feeling is just the same.